Alexa Upgrades Web Analysis Service
Amazon.com subsidiary Alexa has re-launched its web analytics service, providing marketers and site owners with benchmarking, competitive intelligence, SEO, and on-site analysis capabilities.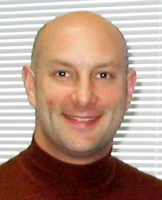 San Francisco-based Alexa provides web traffic rankings, tracking more than 30 million web sites, and says its traffic estimates are based on a diverse sample of millions of Internet users worldwide. 

The enhanced service provides customers, including those who are not site owners, with access to competitive performance metrics, including detailed traffic, demographic and keyword analysis. 

Andrew Ramm (pictured), Alexa President and CEO, comments: 'We understand the need to provide real insights to our customers quickly, with fully usable answers that don't require a data scientist or a black belt in analytics. The new Alexa delivers data so customers can get the exact answer they're looking for at a glance – whether it's information on their own site or competitive intelligence.' 

Web site: www.alexa.com .